Rhodes Typical Wind Conditions
Rhodes is a top destination for water-sports enthusiasts with top spots in the north and in the south of the Island, benefiting from north-western winds channelled around the island.
The spots in the north offer, next to top wind conditions, good touristic infrastructure with plenty of nice restaurants and taverns, whereas the southern tip of the island is not developed.
Rhodes is host to the European Freestyle Pro Tour 2021:
https://efpt.net/events/2021-events/efpt-theologos-2021/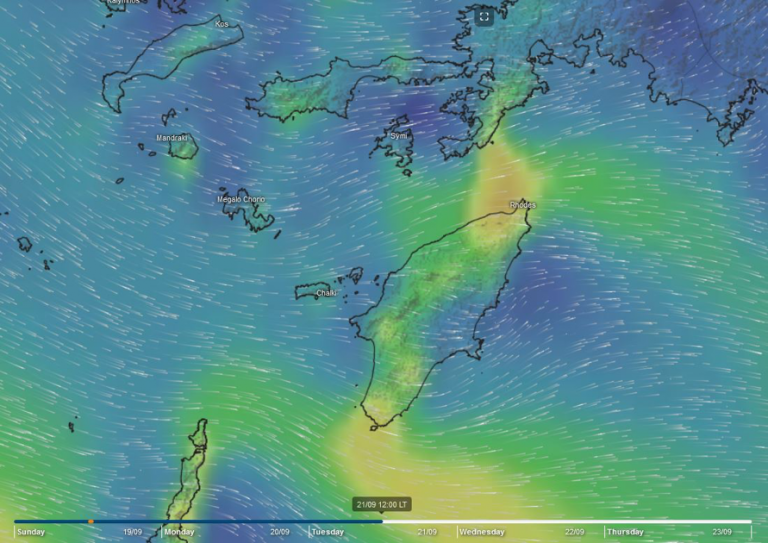 Surf Spots Northern Rhodes: Local Variances
The area North-East of the airport between Kremasti and Ialysos offers almost 1 Bft more wind than the stretch between Theologos to Fanes.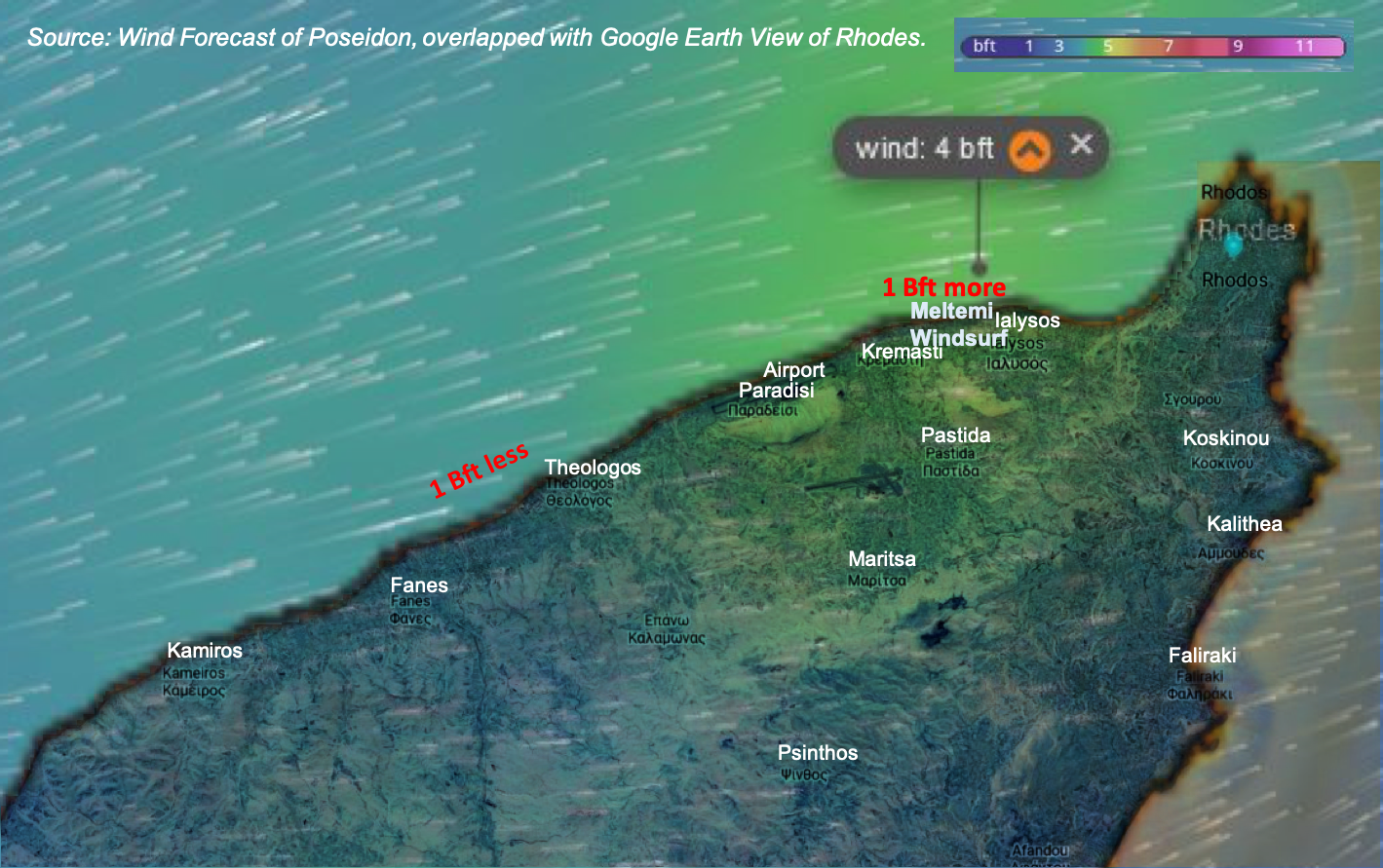 Typical Wind Pattern Over The Day
The wind blows sideshore from the west, sometimes side-to-onshore northwest, making watersports very safe.
Typical daily wind pattern: Lighter winds in the morning, whilst gaining strength in the afternoon.

Typical Wind Pattern Over Consecutive Days
Whilst the morning-afternoon pattern prevails almost every day, the maximum strength of the wind in the afternoon varies between 4 – 6 Bft.
Note: the direction may change slightly from WSW towards WNW.