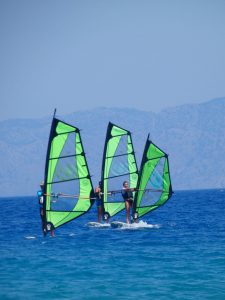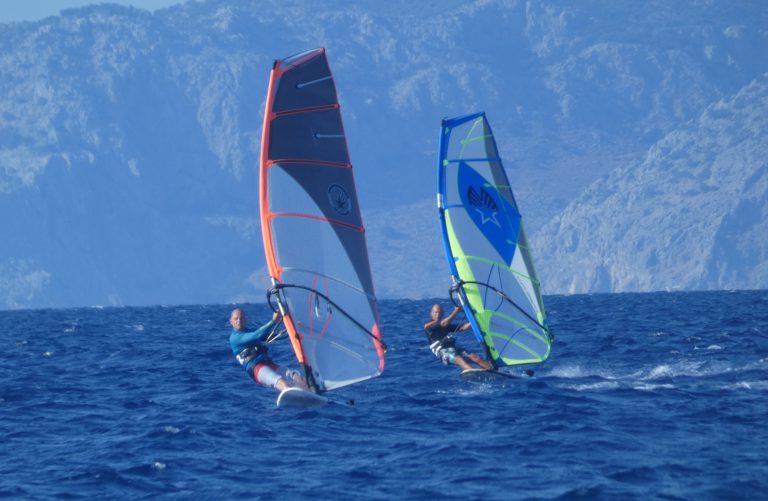 We offer rental, introduction, and beginner sessions up to freestyle training for advanced windsurfers.
For lighter winds, wind foiling is also available! Advanced windsurfers have the possibility to rent, or try our wind foiling training programs.
Improve your windsurfing and wind foiling skills at Meltemi Windsurf Rhodes
You have the option to book individual training, from introduction hours for curious beginners, up to manoeuver training for advanced riders. Needless to say, the equipment is included in the training programs.